Curated Children's Book Subscriptions
Early Childhood
Development Targeted
Books • Toys • Activities
Simplify Milestones

Learn Through Play

Prep For Kindergarten!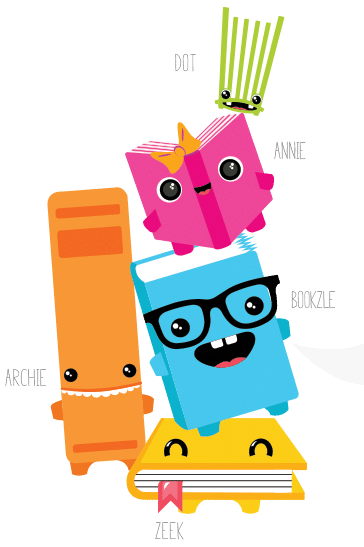 Every word you say builds your child's brain and reading aloud daily is the BEST way to increase exposure to those critically important words.
WHAT'S IN THE GAP?
IQ
Vocabulary
Language Processing Speed
Ability to Learn
Ability to Succeed
Ability to Reach Potential
The first few years of life are critical in a child's brain development, and reading aloud is the single most important activity parents can do to prepare their child for reading and learning.
Research has proven that by age 3, there is a clear gap between children that are being read to and those that aren't. Unfortunately, most parents don't understand the power and impact of reading aloud daily from birth.
BOOKS
We will send you 3 professionally curated, age appropriate books. At six months, your child is developmentally prepared for a different type of book than at ten months. This is why every book you receive is specifically targeted at the exact age of your child, down the month. We have done the research so you don't have to.
PARENT GUIDE
Each month, developmental milestones, tips, and activities will be prepared for your child's specific age by our early childhood specialists. You can use these to understand where your child is at, evaluate growth opportunities, and set new goals to propel successful development.
READING CHART
The reading chart is a fun way to help you stay on track and build your child's confidence through the value of reaching goals. Every month there is a new themed and customized chart. (Includes chart and stickers)
DEVELOPMENTAL TOY
Included in each box is a wrapped toy/activity to be opened after reaching your reading goal. The toys are not only fun for your child, but also reinforce targeted developmental growth. Items include toys, puzzles, fun developmental aids, or activity kits.
1– YOU ORDER
Choose the Complete, Basic, or Mini Bookzle Box and then provide your child's name, gender, and age (0-5 years).
2– WE CURATE
We prepare and ship your age specific Bookzle Box filled with professionally curated books and development focused items.
3– READ, LEARN, GROW
Read daily, follow the parent guide, and watch your child learn and grow day by day.
READ ALOUD
Research continues to prove that when it comes to early literacy development, one of the most impactful and effective parenting technique is reading aloud. Children who are read aloud to by parents get a head start in language and literacy skills and go to school better prepared.
"Daily reading aloud is not just a nice thing to do but is as essential to healthy development as good nutrition, good hygiene, and sleep."
Read Aloud 15 Minutes
"The single most significant factor influencing a child's early educational success is an introduction to books and being read to at home prior to beginning school."
National Commission on Reading, 1985
BOOK OWNERSHIP
We love libraries and we think everyone should use them more. But we also know and understand the value and impact of book ownership. Having a variety of age-appropriate books in the home is great, but when a child feels ownership, it promotes and fosters a culture of reading. This connection and relationship with books is the difference maker.
"Children who grow up in homes where books are plentiful go further in school than those who don't."
Family scholarly culture and educational success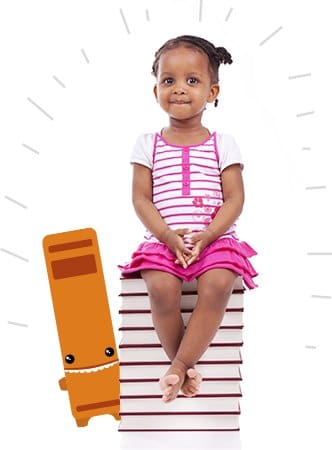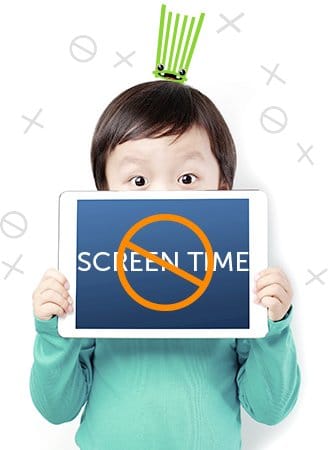 WHY NOT DIGITAL?
It's tempting to integrate technology into every part of our lives, including parenting. Unfortunately, kids are spending more time than ever in front of screens and growing research suggests that there are a variety of unintended negative consequences.  Researchers suggest that "screen time" should be limited to two hours a day for children ages 3-18. And, for 2-year-olds and younger, none at all. For this reason, we are sticking to good ole traditional paper books.
"Parents who used conventional books were more likely to engage in what education researchers call 'dialogic reading,' the sort of back-and-forth discussion of the story and its relation to the child's life that research has shown are key to a child's linguistic development."
Dr. Hirsh-Pasek
GET EMAIL UPDATES
No spam promise – only latest news and discounts!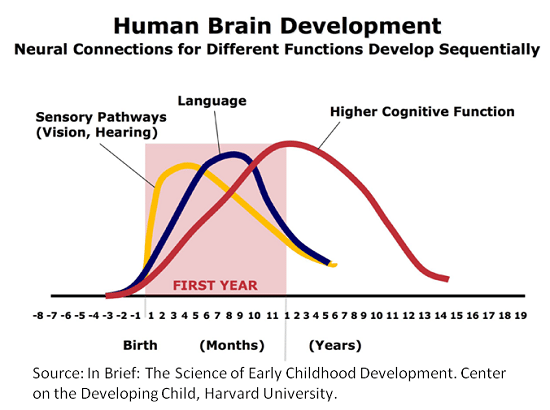 The first few years of life are critical in your child's brain
development. Make the most of this window. If you wait, it's too late.
Your baby's brain is making literally trillions of connections
during the first few years, the fastest it will ever grow.
Children are rapidly learning language. They often quadruple the
number of words they know between ages 1-2.
Babies learn best through interactions. There is
no substitute for YOU.
By the age of 4, the top children in the class will have heard 30 million more words than the bottom children. Studies have shown that the number of words a child knows when entering kindergarten is predictive of future learning success. The answer is reading aloud 15 minutes a day.
LITERACY SKILL BUILDING
Vocabulary. Phonics. Familiarity with the printed word. Storytelling. Comprehension. Reading aloud builds literacy skills.
BRAIN DEVELOPMENT
From birth to age 3 are critical years in the development of language skills.
BONDING
Despite its simplicity, this time together is hugely meaningful and impactful.
LANGUAGE DEVELOPMENT
The number of words that a child knows on entering kindergarten is a key predictor of his future success
INSTILL A LOVE OF READING
Your example demonstrates that reading is important, fun, and valued.
KNOWLEDGE SHARED
Books are fun and informative. You and your child can learn something new together as you read aloud.
Percent of children read to 5-7 days a week: